Saffron ice recipe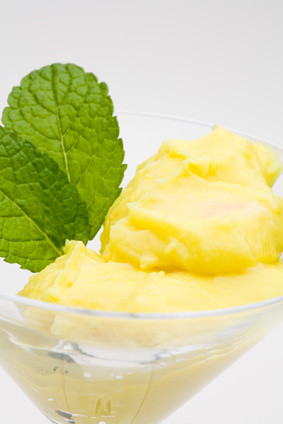 Saffron ice recipe
Ingredients
1 liter vanilla ice cream
1 teaspoon saffron threads
2 tablespoons rose water
5 tablespoons unsalted pistachios
2 tablespoons milk
Preparation
Heat the oven at 50 ° to warm the saffron for several minutes.
Grind the saffron threads in a mortar with a pinch of salt.
Stir it into 2 tablespoons of milk and let it soak for 15-20 minutes.
If the ice cream is frozen, place it in a bowl and thaw to make mixing easier.
Once it is soft enough to mix, add the saffron, rose water and pistachios.
Mix well together and return it to the freezer to harden.
Serve at any time.
Autor: Dirk Schneider