About the Azafran UG
In 2011 the Azafran UG was founded in Germany. The founder and general manger is Dirk Schneider.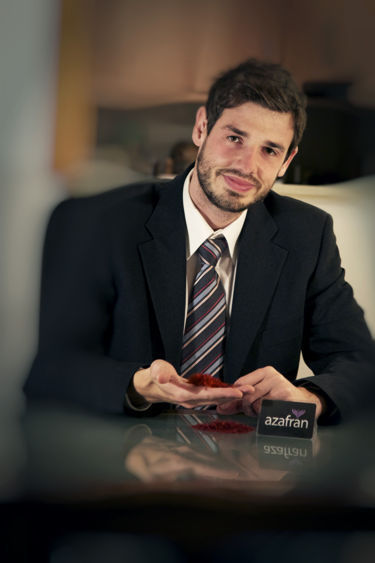 Dirk Schneider - Founder Azafran UG
Company Philosophy
The company's aim is to sell top quality Persian saffron in bulk packaging at an affordable price to customers throughout Germany and the EU.
Azafran UG is committed to the principles of the Tea Campaign by Prof. Günter Faltin. This certain concept by Prof. Faltin is not only known to economists, but also to those who have been able to have a successful business plan.
Quality
The name of the saffron from the Azafran UG is called "Azafran". Its considered the best type of the Iran, which is the largest producer of saffron worldwide. Our Saffron has a high content of the crocin coloring rate (more than 260/270). It counts to the best category 1 of the ISO standard 3632.
The products offers are free of pesticides and unadulterated.