Saffron biscuits recipe
Bright yellow saffron cookies can be instantly transformed into adorable and funny smiley cookies. Furthermore, friends and colleagues in the office would surely appreciate them as well. Hence, amateur bakers must not forget their own stock of saffron.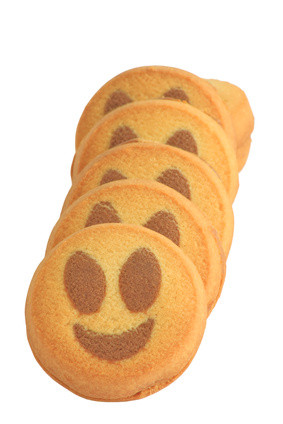 Saffron biscuits recipe
Ingredients baked for 30 smileys:
200 g butter, softened
100 g sugar
1 egg, medium or large
0.1 g saffron
1 pinch of salt
350 g flour
1 packet of baking powder
2 egg yolks
1 tablespoon milk
Several units Garnier written in dark brown or another dark color - depending on the capacity and the required number of tubes of paint varies
Pastry flour to
Preparation
Beat butter, egg, sugar and saffron together until creamy.
Add the flour into the mixture follwed by the baking powder and fold into a dough.
Once the dough is done, place it in a refrigerator for half an hour.
Take out the dough after the 30 minutes and roll out the dough onto a floured surface.
The thickness needs to be around 4 mm.
Cut out the cookies into round shapes that are about 7 mm in diameter.
Place the cut-out cookies onto a baking paper lined baking sheet with a little space in between each cookie.
Mix the egg yolks and milk and thinly spread onto the cookies.
Bake the cookies at 175 ° C for 15 minutes.
Finally, decorate the cookies any way you prefer.
Autor: Dirk Schneider