Saffron threads, Organic-Pepper and Flor de Sal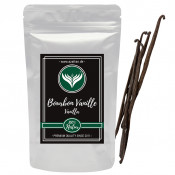 10 pcs Bourbon-Vanilla beans
19,99 EUR
( 7 % VAT incl. )
2,00 EUR per Pcs
Weight: 0.0400 kg
Shipping time: 3-10 days*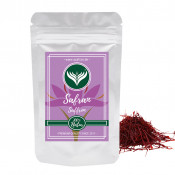 5 Grams Saffron threads
19,99 EUR
( 7 % VAT incl. )
3.998,00 EUR per 1 kg
Weight: 0.0100 kg
Shipping time: 3-10 days*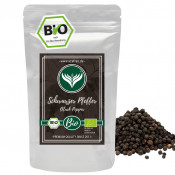 Black Organic-Pepper (250 grams)
10,99 EUR
( 7 % VAT incl. )
43,96 EUR per 1 kg
Weight: 0.2700 kg
Shipping time: 3-10 days*
Welcome visitor! Would you like to login? Or would you like to create a new account ?
You can save money with bulk packaging. We offer high-quality saffron at a reasonable price.
Through the use of large containers and the direct purchase from manufacturers, we can offer high quality Iranian saffron (Coupe quality), Organic-Pepper from Madagascar and a Flor de Sal from Portugal at a low price.